Let's face it: there are some wonderful people behind most B2B businesses. I know many; and it's around this time of year when my faith in humanity is restored thanks to the people who go above and beyond to give back to their communities and think outside the corporate box.
#GivingTuesday is a movement designed to provide a day of charity leading up to the holiday season. It's designed as a global movement, meaning professionals in the business community are expected to get involved, too! This and all future #GivingTuesdays are a great opportunity to showcase your brand's values and take the focus away from products, services and professional pain points.
Here are three examples of how best-in-class B2B brands gave back this season:
Kforce Drives Philanthropic Efforts, Generates Thousands Of Donations With Employee Email Marketing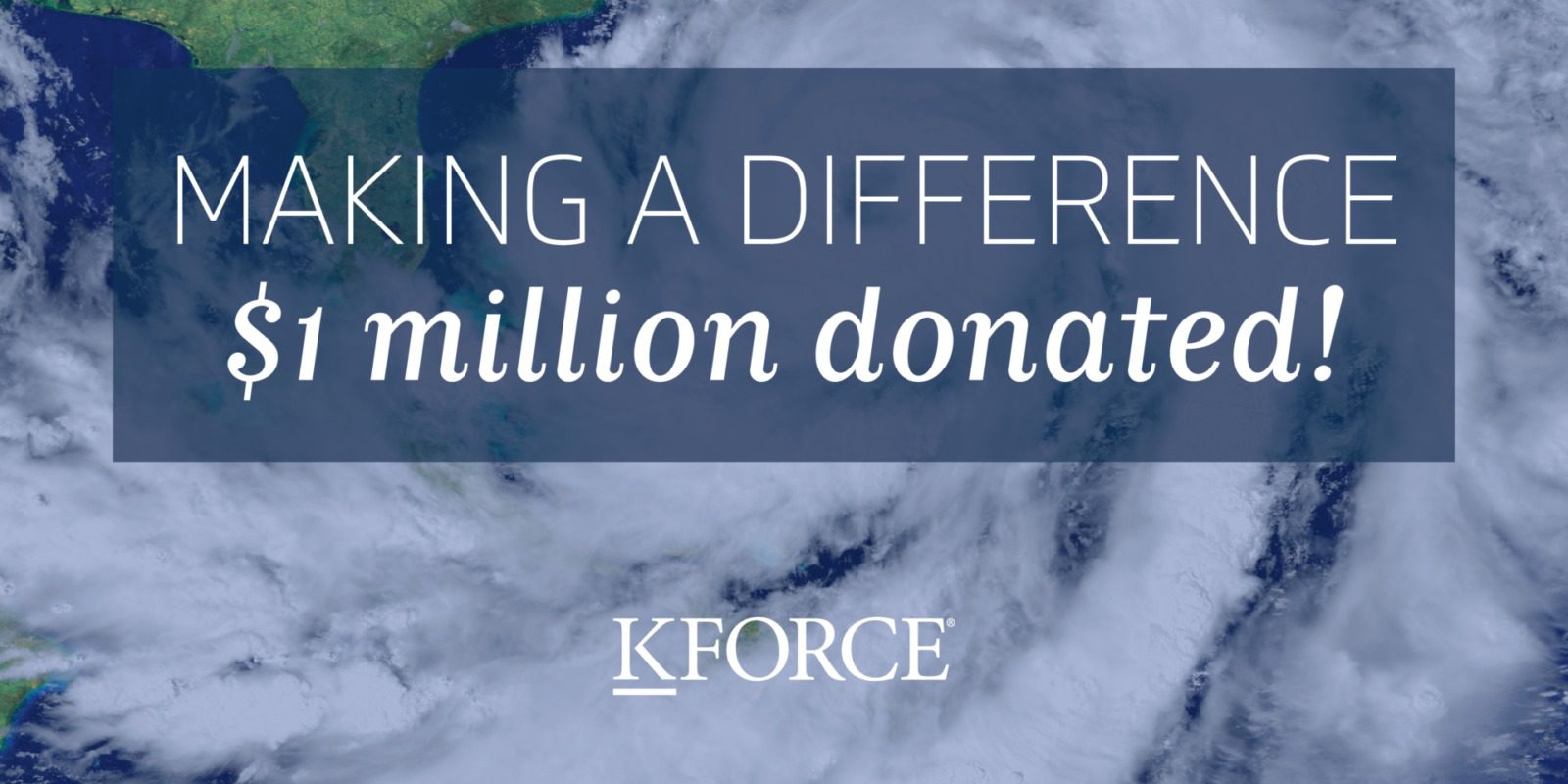 Corporate social responsibility has long been a major focus for Kforce, a professional staffing agency that specializes in the technology and finance industries. In 2017, Hurricane Irma struck South Florida and the Bahamas. Since Kforce is based in Tampa and has two additional Florida offices, the company felt the impact of the storm on a personal level.
To give back to their communities, Kforce raised $1 million to donate to the American Red Cross as part of hurricane relief efforts. The company also sponsored private jet missions that flew food, water and other essential supplies to the Bahamas.
Kforce's email signature banner promoting the company's Hurricane Irma relief efforts exceeded expectations — it encouraged users to click to make donations to hurricane relief. The campaign received more than 5,000 clicks and generated several thousands of dollars in additional donations for hurricane victims, helping to support the Red Cross and ultimately fund 31 missions to the Bahamas.
Uberflip Fuels Charitable Donations Through Profanity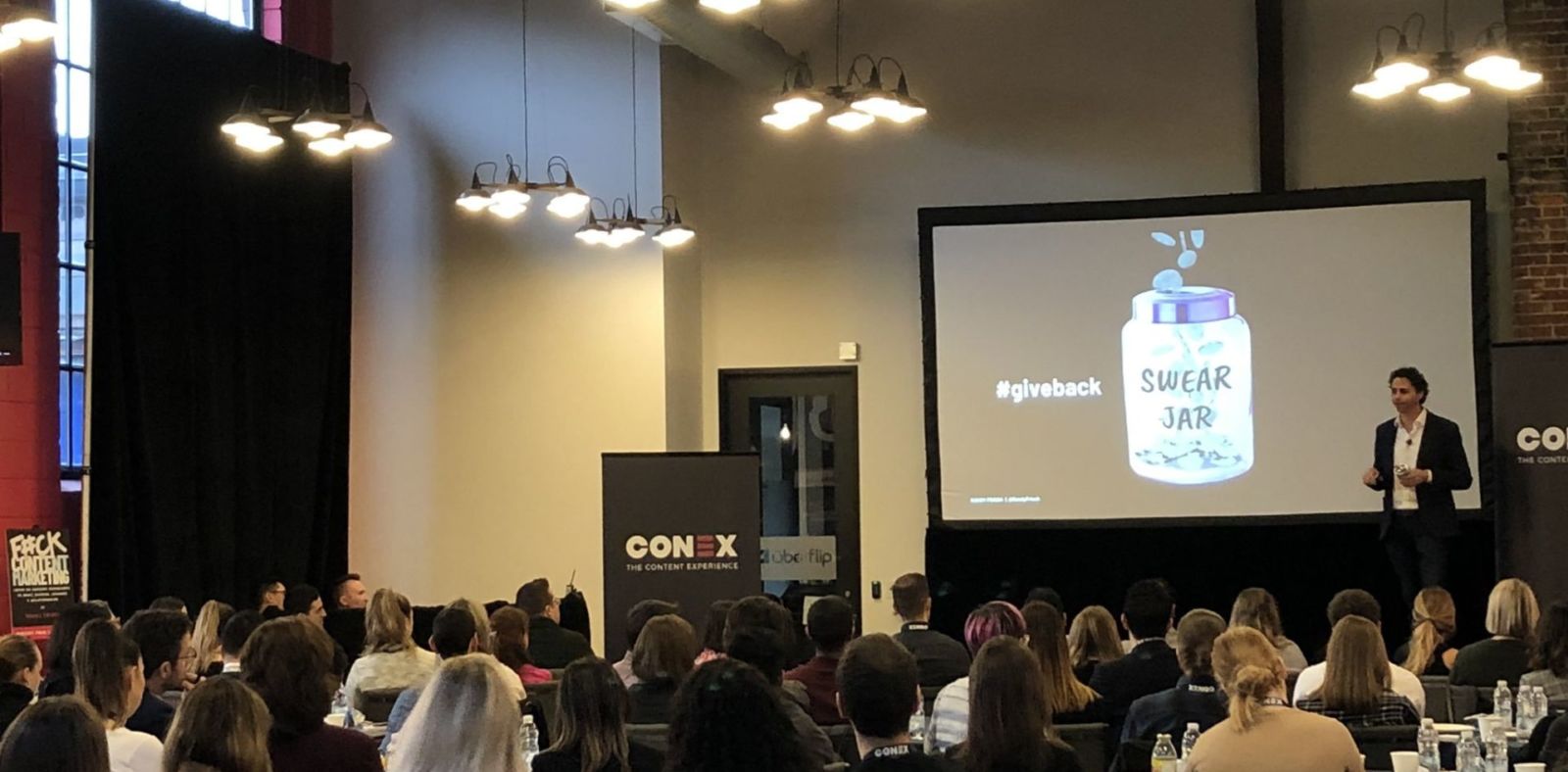 While swear jars can be a punishment to some, it can also be a unique and charitable opportunity to donate to a good cause.
Take Randy Frisch, the CEO of Uberflip, for example, who promoted the launch of his recent book on stage at the company's annual event. While on stage discussing the topic of his book in explicit detail, he had a swear jar beside him to slip money into throughout the presentation. Frisch also encouraged other speakers to add some money to the jar during their presentations. He noted at the beginning that the presentation may be laden with profanity, but that all money collected in the swear jar would be donated to The Hospital for Sick Children (SickKids), affiliated with the University of Toronto, Ultimately, they raised $1,000 throughout the tour, and more than $100,000 through various other efforts as a company.  Hey, potty mouths can be good people too!
#B2BMX Donates More Than 30 Turkeys During The Thanksgiving Holiday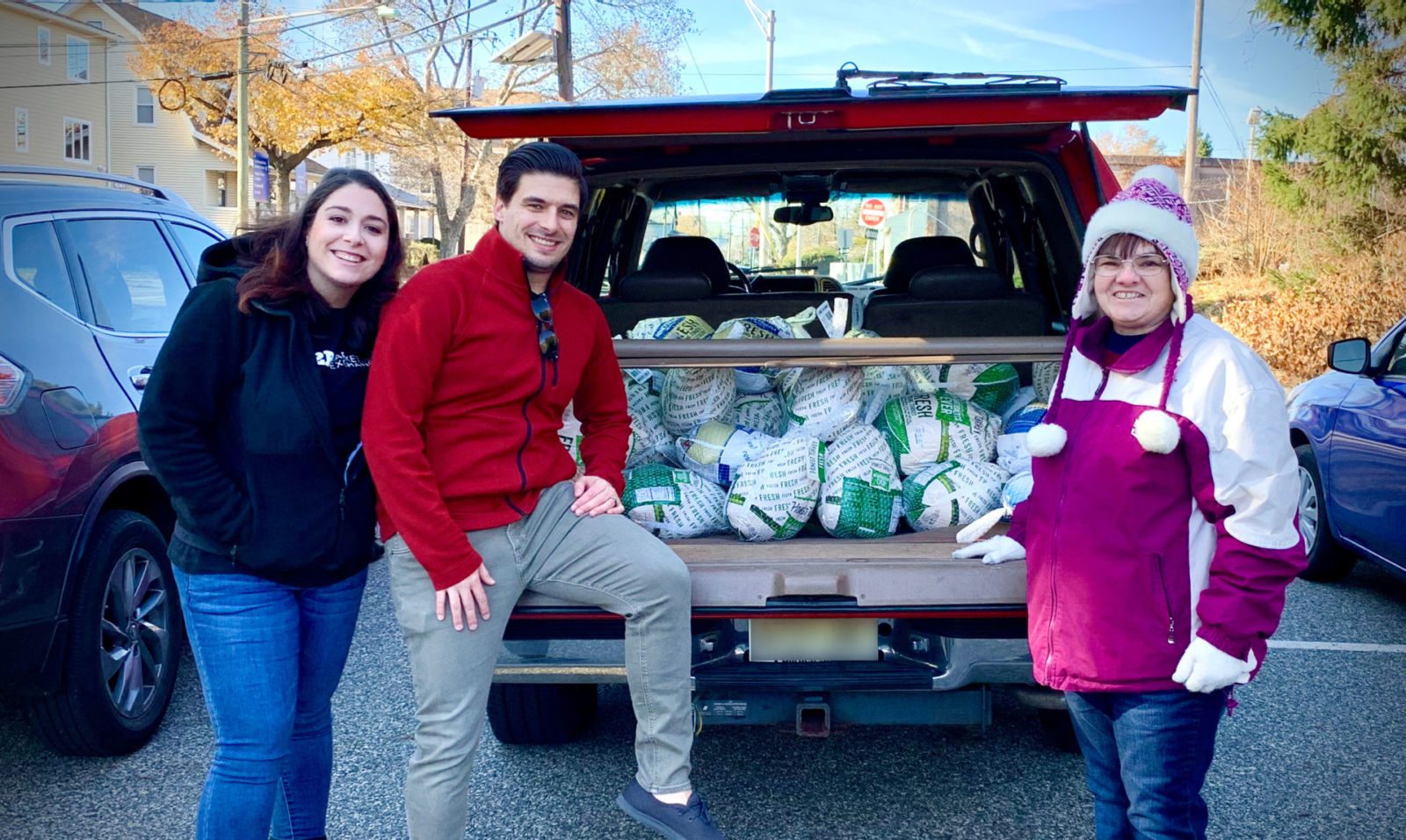 My colleagues on the #B2BMX team are a prime example of how to leverage audience and reach to have a positive impact within the community.
The week leading into Thanksgiving, the #B2BMX team partnered with the Community Food Bank of New Jersey to help feed less fortunate families during the holiday. To do this, the team bought one turkey on behalf of every new registrant that signed up during their sweepstakes week. We were ultimately able to deliver more than 30 hearty turkeys, breaking our record set last year.
So, how did your company give back this Giving Tuesday? Share your story with us on Twitter and be sure to use the #B2BMX hashtag!