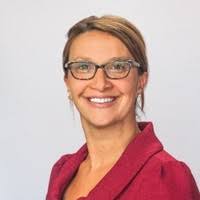 Head of Revenue Marketing
Stephanie Swinyer is the head of revenue marketing at Integrate. She oversees global demand generation, digital, content, field and event marketing, as well as the inside sales teams. She is responsible for creating amazing customer experiences and accelerating pipeline in partnership with Sales. Stephanie joined Integrate in 2020.
Before joining Integrate, Stephanie led Integrated Marketing and Demand Generation at BetterUp. Prior, Stephanie founded her own marketing consultancy. Her career spans a variety of marketing roles in B2B high tech spanning industries including CRM at Siebel, mobile security at Lookout and Human Capital Management/Finance at Workday. Notably, Stephanie drove global integrated marketing at Workday for over seven years where she aided in taking the company to their IPO.