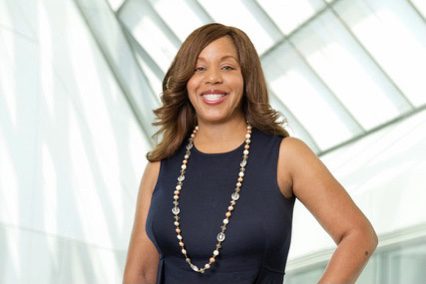 Jacqueline D. Woods is the Chief Marketing Officer at NielsenIQ, brought on to help the data analytics firm accelerate its tech transformation and move closer to becoming an independent business. As a member of the company's Executive Committee, she's leading its marketing transformation on positioning, digital, branding and all marketing disciplines. Noted as a champion for employee engagement, she is driving a smooth segue to the company's next chapter.
With over two decades of experience in technology and marketing, she is an expert in commercial transformation, data & insights and digital marketing. She has helped drive over 40 M&A transactions [25.0B+] and many years of successful solution-building for top Fortune 100 companies, including IBM, Oracle, GE and Verizon. Jacqueline knows how to accelerate growth by integrating business, marketing and technology priorities across divisions and enterprises.
She is currently on the board of trustees for the Community Reinvestment Fund, a national a non-profit serving underserved communities in southern Connecticut. She served on the board of Neighborhood Studios, a non-profit for arts and education (2009–2015), the Dean's Council for Kennedy School of Government, Harvard University (2003–2009), and the Western Region Board of the United Negro College Fund (2000-2007).
Jacqueline is a Merit Fellow from the University of Southern California, Marshall School of Business where she earned her M.B.A. She received her Bachelor of Science from the University of California, Davis.