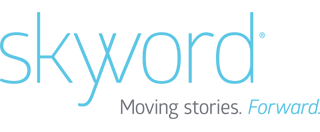 In today's ever-changing world, B2B companies must stay on the pulse of audience needs and make sure their content aligns with consumer pain points and questions. This rang true for Anthem Blue Cross and Blue Shield which noticed that an existing content hub focused primarily on the Affordable Care Act (ACA) was no longer keeping up with the times.
The company worked with content marketing software and services company Skyword to revamp the hub into The Benefits Guide, which pivoted away from the prominent ACA focus and turned into a newsroom that conveyed relevant news and decisions to plan holders.
The Benefits Guide has seen steady growth since launch. From Q2 to Q3 of 2017, Anthem has seen 103% growth in page views, 102% growth in search views and 798,000 total page views for 2016-2017. The partnership landed both Anthem and Skyword a Killer Content Award for the Agency Partnership category.
B2BMX caught up with Andrew Reinbold, Content Marketing Director at Anthem, and Matt Holliday, Director of Content Strategy at Skyword, to get a behind-the-scenes look at the campaign.
B2BMX: Tell me about The Benefits Guide and what made Anthem revamp an existing content hub into something new?
Andrew Reinbold: The original website was called makinghealthcarereformwork.com, which is a really long URL. We started around 2009 when the Affordable Care Act (ACA) was first put into place. We wanted to create a place for employers to find out what was changing and how the law could potentially impact them. That became dated over the years. It's not unimportant information, but there's a lot less new news about that coming out these days at least.
What we did about a year ago was totally rename the site to The Benefits Guide, and we took an opportunity, picking a much better URL, to define what areas we wanted to focus on that were beyond the Affordable Care Act. We landed on three areas, which are:
Understanding the ACA;
Managing costs; and
Making a healthy work place for employees.
All of our content fits into one of those three areas, and that's what we're really focused on in order to better educate our employer-customers. It really is for our employers, and to a lesser extent, the brokers who help employers make decisions on which healthcare plan to choose.
It's really all about making them into more informed customers because health insurance is really complicated, and it's highly commoditized. Anthem looks a lot like United, which looks a lot like Aetna, which looks a lot like Cigna. We all sell the same stuff, but of course, when you get into the minutiae, there are a lot of different aspects to it. It's a way for us to make people more informed about the decisions that they need to make.
B2BMX: Why did you enlist Skyword to help revamp the website and take on this job?
Reinbold: We've been working with them for a couple of years, and we thought that they were a really strong partner. Something they do really well is to create a high volume of content, and create it at a fair rate and in a reasonable amount of time. They're able to do that and create a great diversity of content. Not only do they do three or four articles a week, but (they) also do infographics, videos, whitepapers, a lot of different types of content and a lot of web-based content as well. We built quizzes with them. We've done newsletter campaigns.
They have a lot of very experienced backgrounds; they're able to talk about topics in-depth, and they're unafraid to get into really complicated things, like when talking about very particular parts of the Affordable Care Act Law. They do a good job of making these things interesting and accessible because at first glance, these things are not interesting and they are really dense.
B2BMX: What was the process like for Skyword to create the new website, revamp the content and develop new content?
Matt Holliday: With any project, we look to find out what the client needs. In this case, we wanted to make sure we were speaking to the primary audience for Anthem — that was employers that could then pass this information along, but also knowing that there are some secondary audiences, like Andrew mentioned, brokers. Whenever you put content out on the web for it to be discovered, I think employees are going to find these as well. We wanted to make sure the content was presented in a way that was easy to consume, that it made sense, that it spoke about these very complicated and sometimes difficult-to-understand topics in a way that it was very easy for the reader to understand and then put it in real terms for how to convey that knowledge to their employees, as well.
B2BMX: How do you usually work with companies that want to take a similar shift as Anthem did — focus on a central hub of content for different audiences, and make it more buyer-centric compared to just product-centric?
Holliday: It is a common ask, so it's something we're very familiar with. What we generally like to do is put the content in a story form or form that's easy for people to understand or matches how people consume content. So, we look at all sorts of elements like the link of the content, the topics that are covered within the content to make sure that they are in-line with how people are searching.
In order to do that, it's really about finding the right contributors. Our team of people go out and find writers on the particular topic. They found some [contributors] that had existing audiences and were, more often than not, part of the audience themselves.
B2BMX: Why was it important for Anthem to have a central location of content for audiences to consume in one hub?
Reinbold: We think of the customer all the time, and just making this as easy and seamless for them as possible. (We try to get) them content all in one place because it is such an overwhelming decision that they have to make and such an expensive one. If we can make the content journey easier then, great, let's do that. I think The Benefits Guide accomplishes that.