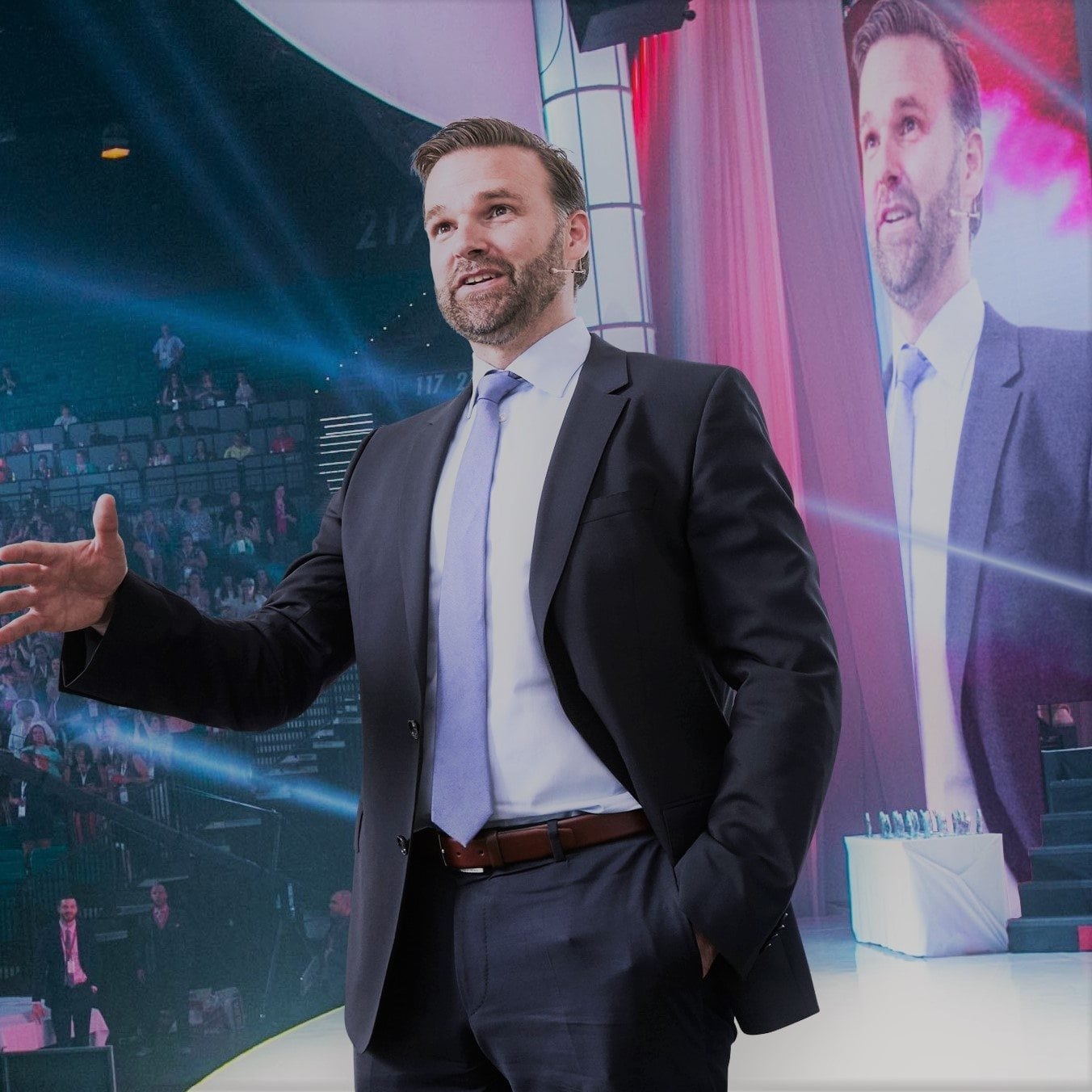 The speaker lineup for 2018's B2B Marketing Exchange is better than ever (and growing!). We wanted to take some time to really get to know these industry powerhouses before they hit the stage in Scottsdale in February.
This week, we sat down with another new member of the B2BMX community, Christopher Engman. He shared some insight into his upcoming book on "Mega Deals" and why they are a "perfect marriage" with account-based marketing.
Engman is the CRO and CMO of Climeon, a cleantech equipment company and leader in converting low temperature heat into electricity. Prior to his work at Climeon, he founded three tech companies, including Vendemore, an account-based marketing platform. Learn more about Engman and get a sneak peek into his session at B2BMX below!
B2BMX: Tell us about your role at Climeon and how you tackle mega deals with your team. 
Christopher Engman: I run and, together with the Climeon team, develop how we work with marketing and sales to focus on really large deals. Our category HeatPower will be equally as big as wind and solar power in the long term. HeatPower in brief is about making electricity from heat — a bit like reversing a radiator that produces heat from electricity. This market is immense.
B2BMX: Can you briefly describe what a "Mega Deal" is and your new book on the topic? 
CE: A Mega Deal is a deal that is at least $10M USD and very often much bigger. Most of the people we have interviewed for the book are people that have even done multi-billion dollar deals. When doing really large deals, simply running the right kind of dialogue both for marketing and sales isn't enough. We call books like Challenger Sale, Solution Selling, SPIN Selling and Value- Based Selling, etc. dialogue technique books. They are great for figuring out how to run a sales dialogue with another person (typically a decision maker from the client organization). In Mega Deals, it is so much more about the entire orchestration of the deal. The analogy of a soloist in music and a whole orchestra is rather fitting. To give away a few of the components from the Mega Deals book, areas like risk mitigation, consensus creation, Trojan horses and company goal alignment are a few. I will talk much more about the Mega Deals framework at the conference and in the book.
B2BMX: What are the top benefits of leveraging ABM to close mega deals in the B2B marketplace? 
CE: Interesting enough, ABM is a perfect marriage with Mega Deals. This was the basis when I founded Vendemore, which was the first company — together with Demandbase — to do ABM. Vendemore was the first in the World to get Gartner's cool vendor badge in the ABM category. Vendemore did go for and still does go a lot for very large companies where the really large deals and/or accounts are a part of everyday business. Many of the parts of the Mega Deals framework are improved with ABM, such as the perceived risk of a deal and the consensus creation among a much larger buying committee. At Climeon we use ABM a lot where we blend things like Vendemore's IP-targeted advertising, LinkedIn, IP-adapted webpages and tailor-made lunch and learn session. We use a special kind of social selling, which is very account-based.
B2BMX: What real actionable takeaways can attendees expect from your session at B2BMX? 
CE: The attendees will get the Mega Deals framework (useful both for marketing and sales), best practices condensed from both Climeon and from more than 100 Fortune 500 cases at Vendemore, as well as concrete examples of how we run it at Climeon and what the future developments are.
B2BMX: Is this your first time at B2BMX? What are you looking forward to the most about the event?
CE: Yes, it's my first time at B2BMX and I am very excited. I expect both to learn from others, meet very interesting people and to share my own learnings from 10+ years within the ABM industry and now as a practitioner.