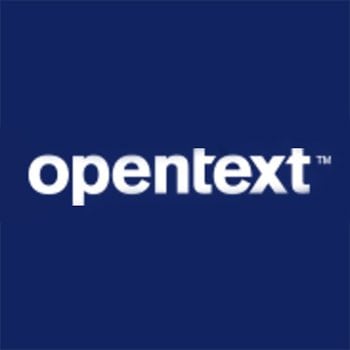 It's amazing how so many B2B marketers align content with their product offerings more than their audience's pain points and needs. Demand Gen Report's annual B2B Buyer's Survey Report shows that buyers expect personalized engagement with vendors as they traverse their purchase journey—and that complexity can explain why many content marketers resort to creating content about their brand and products.
However, personalization is key to landing those deals and converting prospects into customers. That same report showed that 85% of buyers said their vendor's knowledge of their company and industry was the reason why they chose them over competitors.
OpenText has reaped the benefits of taking this kind of approach. In next week's Killer Content Showcase Series on YouTube Live, Ericka McCoy, VP of Global Campaigns at OpenText, will share behind-the-scenes details into how she and her team planned and executed a recent campaign that shifted from product-oriented to persona-centric marketing.
The "99 Enterprise Challenges" campaign was the company's first globally deployed, cross-business unit campaign. OpenText took a holistic approach to the email campaign to drive awareness, generate leads and create pipeline by engaging prospects with compelling, first-person messaging that illustrated a deep understanding of their business' pain points.
The content took an informal, personal tone that aligned with their target personas. The campaign included outbound email, paid and organic social strategies, programmatic advertising and several account-based marketing tactics, including content syndication.
Overall, the campaign produced:
More than 4,000 MQLs;
140 SQLs;
$20 million in pipeline; and
Email unique open rates that ranged from 26% to 36%, exceeding the industry standard of 22.5%.
Ultimately, highly personalized, customer-centric messaging deployed through multiple channels enabled OpenText to appeal to a wider audience of global prospects. The company even scored itself a Killer Content Award win.