The B2B community is home to some of the most talented individuals in marketing. Here, we spotlight 17 B2B marketing professionals who are consistently breaking new ground in content marketing, lead nurturing, ABM and other emerging areas. We recommend you follow them, connect with them and see what you can share and learn.

Amanda Maksymiw, Content Marketing Director,Fuze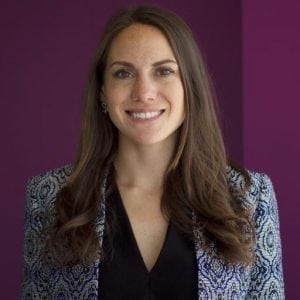 Amanda is an award-winning marketer with eight years of experience in content marketing, influencer marketing, demand generation and more. She leads the content marketing team at Fuze, while also contributing articles to Content Marketing Institute and Marketing Profs. Amanda has presented at top marketing events such as MarketingProf's B2B Forum, Content Marketing World, Vidyard Space Camp and Demand Gen Report's Content2Conversion conference.
Follow Amanda on Twitter: @amandamaks

Jeff Marcoux, CMO Lead, Worldwide Enterprise Marketing, Microsoft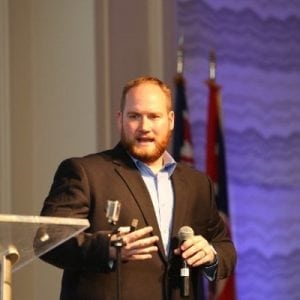 Jeff is an award-winning marketer, marketing growth hacker, MarTech expert and marketing professor at the University of California, Irvine Extension. He is a frequent industry event speaker, and even took the stage at this year's B2B Marketing Exchange. Jeff's specialties include demand generation, content marketing, social media marketing and advanced web analytics.
Follow Jeff on Twitter: @jeffmarcoux

Jennifer Pockell Dimas, VP of Integrated Marketing & Business Operations, Plex Systems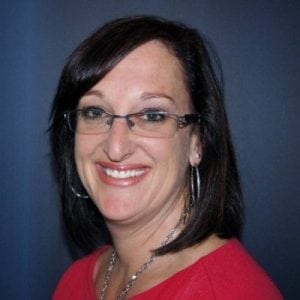 Jennifer is an expert marketer with 20 years of experience in the technology industry. She has a successful track record in account-based marketing, demand creation, marketing automation, sales and marketing alignment, customer relationship management and reporting and analytics. Jennifer manages the integrated marketing team and the market development team at Plex, and has previously held leading positions at Demandbase and Polycom.
Follow Jennifer on Twitter: @jenpwkboxer

Elisa Rodgers, Director of Marketing, Reed Tech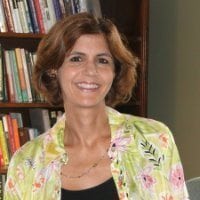 Elisa is the lead for Reed Tech and LexisNexis IP marketing. A metric-driven marketer, she spends her time creating and implementing unique solutions to difficult problems. Elisa has many years of marketing experience, including fields such as marketing automation, inbound marketing, sales enablement and content creation.
Follow Elisa on Twitter: @EARodgers1771

Nick Ezzo, Vice President of Demand Generation, Host Analytics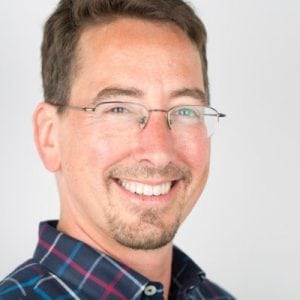 Nick is marketing strategist with 15+ years of experience leading enterprise and product marketing and both large and small organizations. He leads the team at Host Analytics by focusing on building and accelerating market leadership, launching products and driving demand.
Follow Nick on Twitter: @NickAEzzo

Dave Bruno, Marketing Director, Aptos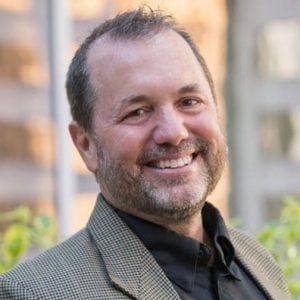 Dave is not only a marketing leader, he's also a philanthropist. When he is not creating valuable marketing strategies for his customers, he's helping to create a podcast series in partnership with RetailROI, a non-profit organization that helps children in need.
Follow Dave on Twitter: @davethewavesd

Leslie Alore, Director of Global Marketing Operations & Automation, Iron Mountain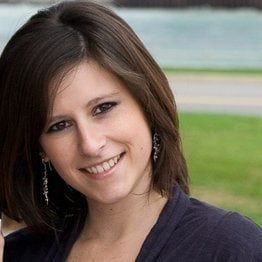 Leslie is a passionate marketing strategy, automation and demand generation leader, leveraging technology, data and cutting edge strategies to gain marketing success. She leads a global team of marketing automation and operations professionals at Iron Mountain, and helps streamline processes across the marketing organization.
Follow Leslie on Twitter: @lescocco

Geoff Kahler, Group Managing Director, Contravent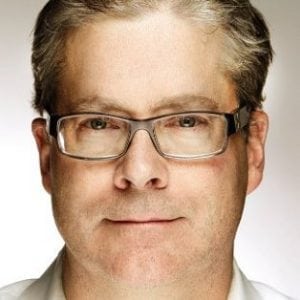 With 20 years of experience in corporate marketing, agency and start-ups, Geoff has a knack for identifying and combining marketing and sales enablement technologies to deliver fast results. He is highly skilled in account-based marketing, sales enablement, demand generation and marketing automation. Geoff is currently the Group Managing Director at Contravent, and has previously held leadership positions at CenturyLink and MRM/McCann.
Follow Geoff on Twitter: @Geoffkahler

Christine Elliott, Content Strategy & Operations Executive, Crowe Horwath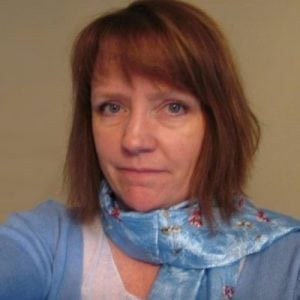 Christine is an award-winning marketing executive with 20 years of experience, including five years of content strategy focus and 13+ years of digital marketing expertise. She leads a team of 14 professionals to drive content strategy across seven industries at Crowe Horwath.
Follow Christine on Twitter: @lm_Christine44

Jeff Reekers, VP of Demand Generation, Handshake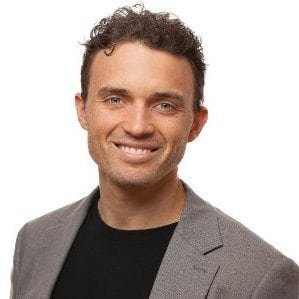 As a long-time marketing leader, Jeff works closely with his team at Handshake to build marketing systems that deliver revenue and scale a predictable demand gen/pipeline machine at Handshake.
Follow Jeff on Twitter: @JeffReekers

Patrick Flanigan, VP of Sales Enablement, ADP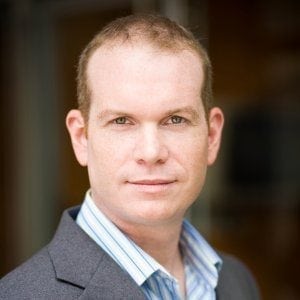 At ADP, Patrick is focused on making salespeople more successful by connecting sales to the value of marketing programs—all while leading an organization of 45 professionals both domestically and globally. Patrick is an expert in mobile and social selling, lead generation, advertising and media planning.
Follow Patrick on Twitter: @pkflanigan

Bassem Hamdy, EVP of Marketing and Enterprise Strategy, Procore Technologies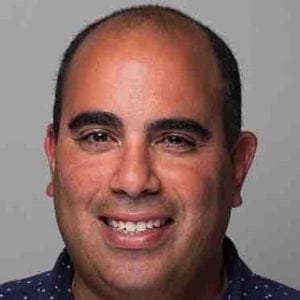 Bassem has 18 years of experience in construction software. He has successful grown the organization's market share to more than 15% and frequently attends and presents at industry events. He's an expert in digital and field marketing, marketing automation, sales process management and more.
Follow Bassem on Twitter: @RealBassemHamdy

Brian Fitzgerald, CMO, Veracode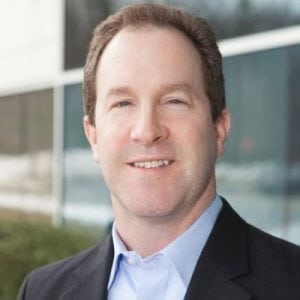 Brian brings more than three decades of experience as CMO of Veracode. He specialized in high-tech marketing, branding and advertising, and has a knack for leading marketing innovation and organizational transformation efforts for organizations of all sizes.
Follow Brian on Twitter: @brianfitz2000

Emily Rose Popson, Senior Marketing Manager, Blackbaud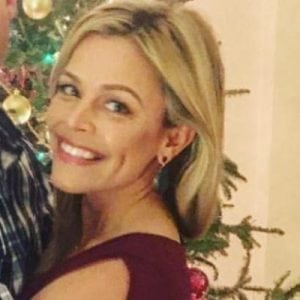 Emily is a passionate marketer aspiring to change the world in unique and thoughtful ways. She has won many awards, including back to back Killer Content Awards among others.
Follow Emily on Twitter: @EmRosePop

Ginger Shimp, Senior Marketing Director, SAP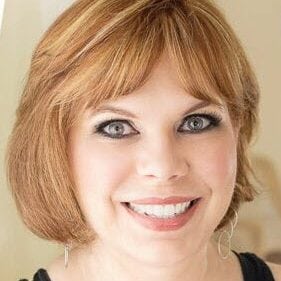 Ginger is an award-winning marketer with 25+ years of B2B marketing experience. She specializes in storytelling, integrated marketing and demand generation. As the Senior Marketing Director at SAP, Ginger directs strategy to generate demand with companies in the professional services industry.
Follow Ginger on Twitter: @GingerShimp

Kristen Wendel, Marketing Operations Manager, VersionOne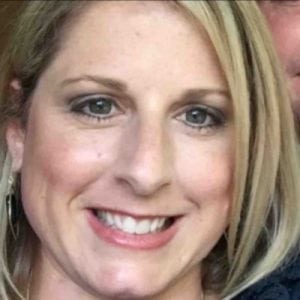 Kristen is an account-based marketing pro that uses ABm strategies to drive awareness, engagement and pipeline at VersionOne. Kristen is an ABMie Award winner and was named one of the Top 50 Women in Revenue Marketing.
Follow Kristen on Twitter:  @kewendel

Mike Ballard, Senior Manager of Digital Marketing, Lenovo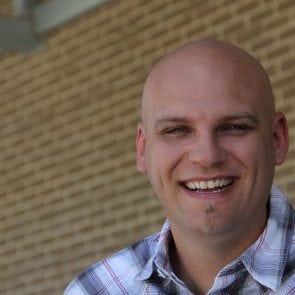 As the Senior Manager of Digital Marketing at Lenovo, Mike is tasked with managing a team that oversees all digital demand generation activities and campaigns for the North American B2B market. He is well-established in all things marketing technology, revenue marketing, interactive media, and CRM.
Follow Mike on Twitter: @mballard5574