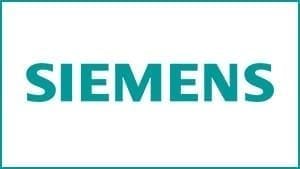 Identifying buyer pain points and leveraging that insight to educate prospective customers is vital for buyer-centric content campaigns. It's a sure-fire way to bring relevant, contextual information to your target audience, while also educating them and ultimately accelerating purchase decisions.
Siemens PLM Software executed a thought leadership initiative fueled by a series of blog posts highlighting the most frequently asked questions buyers have early in their "digital twin" journey. The initiative earned the company a Killer Content Award for their short-form content strategy, as well as drove notable organic search traffic and page views for the company.
In an exclusive interview with Toni Boger, Marketing Coordinator and Content Strategist at Siemens PLM Software, she discussed her company's thought leadership initiative with short-form blog content. Boger also shared tips and best practices to effectively utilize short-form content to engage and educate prospective customers.
B2B Marketing Exchange: Tell us a little bit about the Siemens PLM Software's thought leadership initiative. What was the process for setting up this blog post series highlighting some FAQs the company receives?
Toni Boger: This initiative exists so that we can start creating energy around topics that our company really wants to drive in the market. A lot of the topics typically focus on things that have buzzwords, are trending or are newsworthy. What we try to do in this content is highlight new, relevant and interesting things for not just existing customers, but also for prospective customers who don't necessarily know much about the topic.
What we're trying to do is educate them about what's happening in the market, what's affecting our business and build them up to what we would consider to be baseline-level knowledge. This positions them to fully understand what they need to do, prepare to run their business in the future and also feel empowered about the decisions they're making. Having this approach has really allowed us to have a much more comprehensive conversation about how we interact with our customers. That is what our initiative does.
So how does that fit into the whole digital twin area that we created? We came across a pretty big issue last year. I was doing some research for another project and I realized that there really was no clear definition of what our company meant when we were talking about the digital twin. There were a lot of variations of a few definitions, but there was really nothing consistent.
I started off by coming up with one really concise definition with my team, not just for our new readers joining the community, but also for our current customers. Really, the best way to take that and get that done with is through our thought leadership approach. We wanted to create a place where readers could consider this area, where they could learn what they needed to, get the most common questions answered about the digital twin and also give them a place where if they had additional questions that weren't answered, they could reach out to either myself or different experts of the community to get the answers that they were looking for.
In terms of the people who are involved, it was mostly me leading the effort, but we collaborated with a lot of different exectives throughout our organization to get the critical info we needed. So, we had people from marketing, from my technology office and from different industry teams. The goal was to have lots of different pairs of eyes read the content to make sure that it was clear and understandable for everybody who came across it. So, that was how that whole process had started.
B2BMX: How did you approach this campaign differently compared to past campaigns?
Boger: We followed a pretty similar process to what we do for all of our thought leadership content. We really try to follow the three criteria we set out for ourselves, which is offering new, interesting and relevant conversations to our customers. So, that really did drive the whole initiative behind this project, but there were a couple of big differences.
The first is that we relied much more on the involvement of others, rather than having one or two people reading content before it was published. Instead, it was more like 10 or 15 people who were reading it. Again, that was just to make sure that everyone who read it understood our definitions and it was clear to them. This was to ensure there were no cliff hangers, so to speak, about information that we were missing or something that wasn't as clear as it could be.
The other big differentiating part of this project is we put a lot of extra focus on our SEO efforts for it. Every piece of thought leadership content that we publish, we always optimize it for search engines. But we really spent a lot of extra time on SEO for this project because we wanted to make it easier for people to find this content if they had questions related to the digital twin and ensure that Siemens' content was appearing when they would search through those terms related to the digital twin.
B2BMX: You and your team won an award for the "Short-Form Content" category. How have you seen your shorter, more concise content perform compared to any long-form content that you've produced?
Boger: My team was in a unique situation up until January of this year because the marketing team consisted just of myself and there wasn't much of a budget. So, up until January, we were really only able to produce short-form content and that was mostly blog posts and maybe a couple of short videos and a few infographics.
Now, the situation has expanded where it's myself and two new teammates. We're collaborating with another internal organization and we're actually in the early stages of creating long-form thought leadership content because this is the first time that we've had the resources to do it. So, we are in the process of creating white papers, E-books and longer videos. We're also exploring different formats, like original research.
I think the really crucial thing now is shorter-form content. We absolutely understand how important it is in getting across really unique ideas through our customers and making sure that it's done in a really clear, concise way. We also know how important it is in terms of how it has grown in the buying process. I recently read market research pointing to how blog posts are now becoming a huge part of the buying process and one of the most preferred formats to make a purchasing decision.
B2BMX: What tips/best practices would you share with colleagues looking to execute a campaign that relies heavily on short-form content?
Boger: In my three years working on this initiative, it comes down to three things that I think have really been crucial to our success. The first is that your editorial judgement is crucial to ensuring that any piece of content is primarily for your customers. My current team of thought leadership people includes myself and two others, and between the three of us, we don't have engineering nor technology backgrounds at all. Essentially, we've become the test audience in terms of all the thought leadership content we're creating, especially short-form content. If experts can get us to understand what they're trying to convey, then our customers will also be able to understand it, especially if they're brand-new to a topic.
The second piece is what I call the "so what" question. It's not meant to be rude, but anytime we're working with experts on content, I always ask that question if they make a point so that it pushes them to think further, fully explain and develop their thoughts for our customers. That's particularly critical in short-form content and topics that can be really complicated and technical.
The third part is never underestimating the power that SEO can have in getting your contents to succeed. Really take the time to research the keywords and phrases that people will be actually using to find topics that your content covers and make sure that you optimize for them. You don't want to be in a situation where you're publishing something that nobody can find — that's a big worst-case scenario. SEO is your friend.
B2BMX: Any updates on the success your blog posts have been driving for the company? Any updates on total number of pageviews, search rankings and total number of leads generated?
Boger: As I've mentioned, I have two new teammates and we're expanding our content offerings outside of the blog. In terms of the digital twin area itself, we had a couple of really nice wins both internally and externally. The page views have actually remained very consistent over the past six months or so. That whole area has had over 7,000 page views since January 1, 2018. There have been no huge dips or spikes month to month.
I think one of the biggest external wins that we've had is in terms of SEO for all nine of the keywords that we optimize each article for in this "digital twin" area. They are all now ranked on the first, second and third pages of Google. Another piece of content that was created about the digital twin, which this area helped inspire, is also ranking well. Over two-thirds of traffic that comes to [the blog] comes from search, so that's a really big win for us. Internally, it's also led to some really great changes about how different organizations in our company are thinking about how to create content for customers. There are new conversations that are happening now about content strategy that weren't happening before. With this initiative, we keep receiving really great feedback.