I don't know about you, but I'm always baffled by how much turkey is always left over at the end of Thanksgiving dinner. No matter how much time passes, or how hungry we are, there still seems to be about 5 pounds of bird lingering on the plate before the table is cleared.  
Even after making enough turkey sandwiches to feed an army, the leftovers just won't die. The mere sight of turkey makes us groan and, in the end, good food is thrown in the trash.  
This turkey travesty can easily be addressed if we just put on our thinking caps, roll up our sleeves and get a bit creative with our culinary creations. The same could be said for your content. You've likely heard the saying "use the whole buffalo" to describe ways you can break down and reuse content for weeks or months at a time. Well, in the spirit of the season, we're going to show you all the ways you can refresh your content by tapping into new cultural inspiration and adding some new flavors to the pot.  
First, let's check out that bird.
You may be wondering what type of content asset would be comparable to a turkey. Typically, we point to Big Rock E-books, which are meatier (pun intended) and include a lot of different elements, such as data points, side bars, case studies and fun visual elements. Other great turkey candidates are survey reports, analyst reports and any sort of trends and prediction pieces. The long and short of it is, the more pages you have, the possibilities there are to carve away.  
 
Once the slicing and dicing is done, and your buyers' appetites are satisfied (for now), you have a lot of meat to work with. Here are a few different ways you can refresh your leftovers: 
White Meat: Turkey-Sweet Potato Hash With Poached Eggs
Reimagine Your Content For Interactive Experiences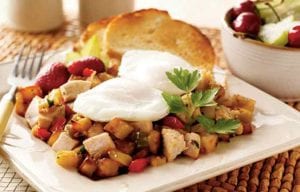 This brunch-friendly dish will have friends saying, "that was turkey?" Similarly, breaking down your foundational piece and reimagining it for interactive will have your buyers saying, "I wouldn't have guessed this was a 5,000-word piece!"  
 
Interactive formats allow you to put a more creative spin on your content and break down complex copy and data into easy-to-digest elements such as slideshows, flowcharts, flip cards and more. Of course, not every asset warrants the fun and flashy elements, however, you can certainly. Imagine being able to have one chart experience and allowing visitors to select which data they want to see.  
Dark Meat: Shredded Turkey Sliders Topped With Gravy And Cranberry Sauce
Break Down Information Into Small, Snackable Morsels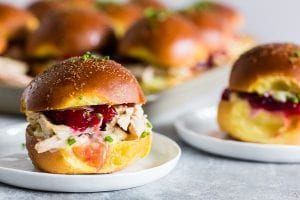 I know the mere sight of "snackable" in a content marketing article is enough to make some practitioners groan, but in this case, it makes sense! There's something delightful about a slider; it's light but still hearty.  The same could be said for derivative social images and videos that spotlight thoughtful questions and intriguing trends that draw your audience in to the foundational content. It's a light bite of what the Big Rock piece has to offer. And while it could be enjoyed on its own, people have the freedom to keep chowing down if they so choose.  

Wing And Thigh Bones: Stock For A Turkey Noodle Soup
Boil Down Key Points And Takeaways Into Tactical Checklists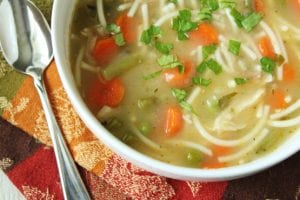 Professional chefs and novice cooks alike know the value of using bones to create stocks. It adds greater depth to the flavor and helps you get good use out of something you would otherwise throw away.  
 
While your Big Rock asset certainly isn't a throwaway, there may be points in the asset that get lost, merely because the piece is jam-packed with information. You can bring those takeaways and best practices to life through one or several tactical checklists or briefs. These pieces are quick and hard-hitting, and boil down (again, pun intended) the core asset.  
 
While certainly valuable for people who may not want to dedicate a lot of time reading a Big Rock asset, it also gives you plenty of promotional fuel. Keep these pieces ungated, and then include a call-to-action that drives them to the Big Rock asset's landing page. This approach makes the value exchange more equal and frankly, the call to action more intriguing.  
I hope these ideas get your creative juices flowing and show you that content repurposing doesn't have to be dry like your leftover turkey. Don't be afraid to take a few risks and add new flavors that may tickle the taste buds of different buyers.  
Happy Thanksgiving from the entire B2B Marketing Exchange team. We hope you enjoy some time to unplug and treasure time with family and friends.