Check Out Our Expanded Program For 2019!
Hundreds of #B2BMX All-Access Pass attendees start out the event by rolling up their sleeves and digging into hands-on workshops that provide actionable takeaways on many of the hottest topics for B2B practitioners.
Join them by reserving your seat and adding a workshop to your agenda this year! You'll be able to choose from 11 different workshops taking place on Monday morning, where you'll spend two and half hours learning and working with your peers.
All the workshops are facilitated by top thought leaders in the industry with unique expertise and perspective, addressing topics such as: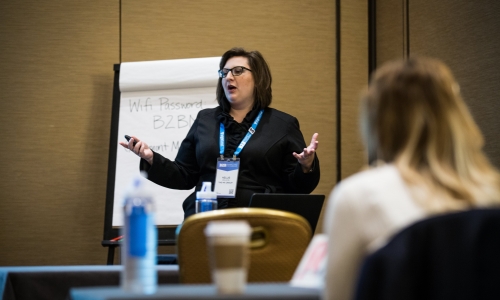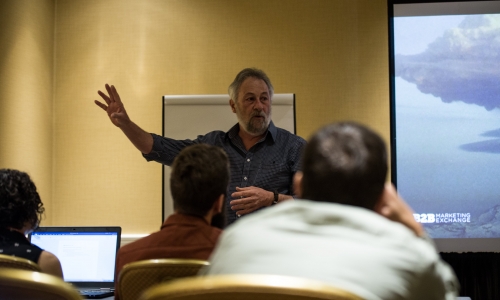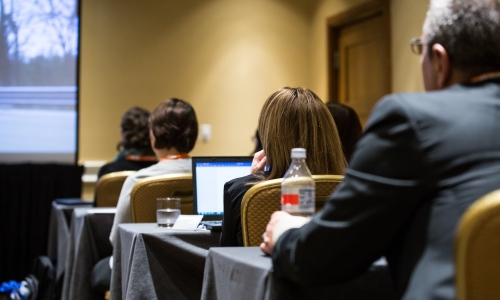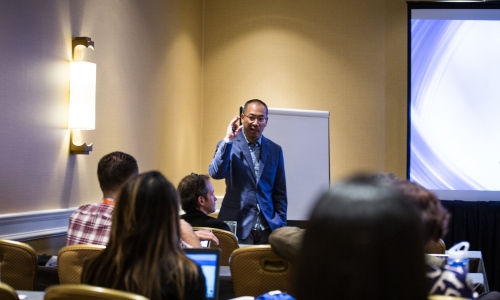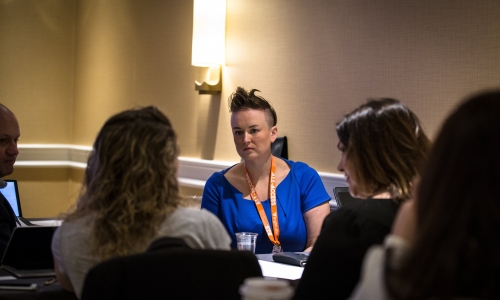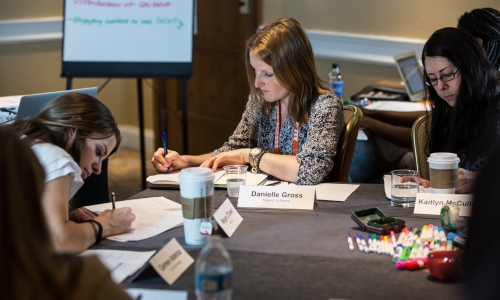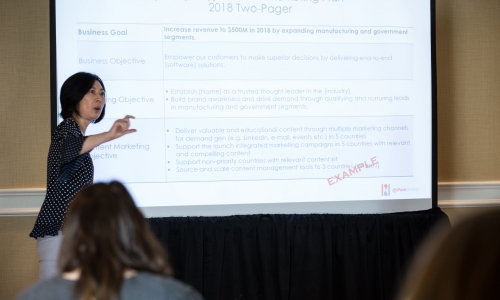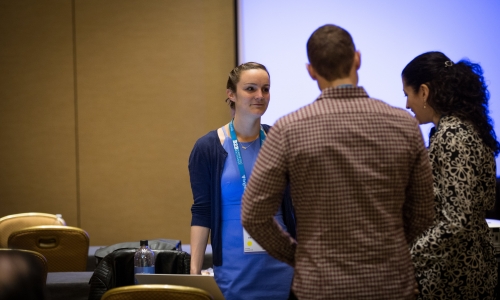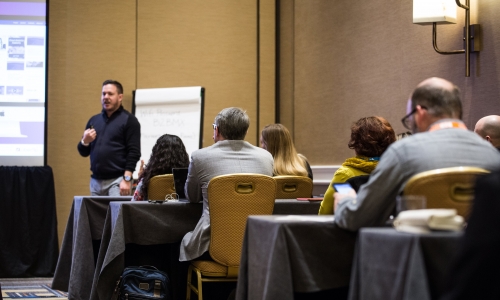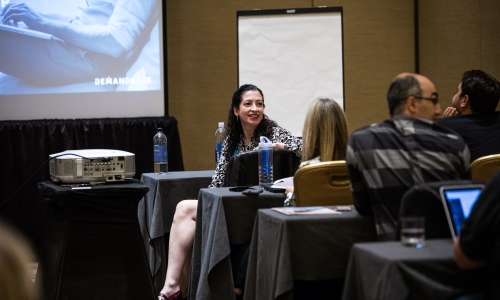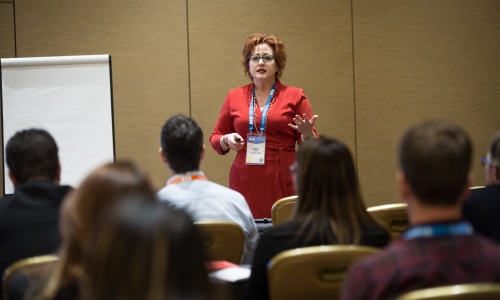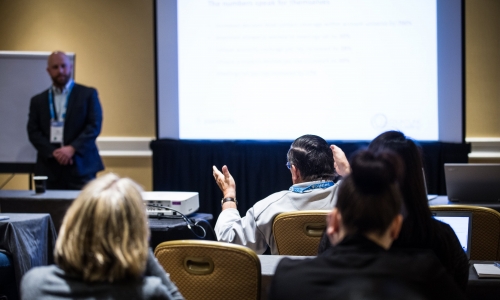 Operationalizing The Customer Experience
Operationalizing The Customer Experience​
In this workshop, Jeff and Kevin will facilitate a discussion with audience members around the steps that Marketing Operations can take to operationalize the customer experience.
The steps and questions will include:
A discussion of how to evolve your sales funnel or waterfall view of the world to one based on a customer journey map;
Evolving your marketing communications and content to use the customer journey map as the basis for planning;
Changing your funnel reporting metrics and conversions to use the customer journey map;
Program and campaign planning that starts with the customer journey, and not the product; and
How well does your MarTech stack serve your customer needs along their journey?
Better customer experiences will not just happen because the website UI is improved, or web chat is available 24/7. Better customer experience arises from learning where the customer is in their engagement journey and adapting your firm's behavior to align with their current state. Your customer journey map should be the touchstone for all customer facing organizations to optimize their customer engagement and operationalize the customer experience.
Visual Storytelling For Content Creators And Presenters
Visual Storytelling For Content Creators And Presenters
During this workshop, attendees will learn how to craft strategic visual stories, create visually interesting slides and present data in a clear way.
The workshop agenda includes:
Introduction: Why Clarity Of Message And Storytelling Are Important
Module 1: Storytelling 4 Signposts Of A Great Story
Module 2: The Big Idea And Storyboarding
Module 3: Slide (Title, Chunking, Picture-Superiority Effect)
Module 4: Design (Picture-Wallpaper, Color, Layout/Visual Path, Aesthetics, Charts/Tables)
Making Buyer-Centric Marketing A Reality: How To Engage Users On Their Terms To Achieve YOUR Goals
Making Buyer-Centric Marketing A Reality: How To Engage Users On Their Terms To Achieve YOUR Goals
It's no longer a sales cycle, it's a buyer's journey. You know this, but are your marketing efforts really reflecting this shift? In this workshop, we'll take you through the key steps B2B marketers must take to ensure they are connecting with buyers and prospects on their terms. Learn about different ways to:
Gather buyer insights to enable buyer-centric marketing
Develop a tailored website experience for better conversions
Engage buyers and enhance data collection with interactive content
Develop buyer-centric nurture journeys that position you as partner
Your ABM & Lead Management Bootcamp
Your ABM & Lead Management Bootcamp
Learn two of the most important methods for B2B demand generation in this nuts-and-bolts session taught by Will Waugh. 
Will will teach you the strategies, processes and use of key technologies for implementing a fully functional ABM program stacked on top of a lead management framework. This interactive workshop goes beyond the high-level concepts to provide you the knowledge, techniques and tools to implement these foundational elements for high-performance marketing. 
This bootcamp is recommended for people that are already familiar with marketing automation, Salesforce (CRM), digital demand generation and who want to harness the true power these systems can provide.
Effective & Efficient Sales Enablement: How To Creatively Leverage Existing Marketing Programs & Content To Better Align With Your Sales Team
Effective & Efficient Sales Enablement: How To Creatively Leverage Existing Marketing Programs & Content To Better Align With Your Sales Team
Sales and marketing, in practice, can seem like they're at odds with different goals and priorities. In the past, the differences were manageable because these two groups didn't overlap very much. As boundaries between different functions evolve and merge through technology integration, marketing's role needs to be expanded to:
Identify digital marketing elements that can be part of the sales discussion;
Brainstorm specific marketing programs that can aid sales negotiations; and
Integrate sales and marketing tools through account-based marketing.
Technology offers unique sales enablement opportunities to various digital marketing programs. During this workshop, Pam Didner will show you how to identifiy and incorporate these sales enablement opportunities to your marketing campaigns and elements. She will also share creative ways to help you expand your sales support efforts. After the workshop, you will be able to:
Evaluate your digital marketing channels with sales enablement in mind;
Create a list of questions to drive brainstorming with sales teams; and
Understand the collaboration process needed to drive account-based marketing (ABM).
How To Build An Effective Top-Of-Funnel Demand Gen Engine: A 7-Part Framework
How to Build An Effective Top Of The Funnel Demand Gen Engine: A 7-Part Framework
As B2B marketing and sales organizations prioritize more precise Ideal Customer Profile (ICP) and account-based strategies, traditional inbound marketing tactics alone aren't generating the demand needed to hit increasing pipeline and revenue goals. You simply can't expect all your target decision-makers to find your website and fill out a form nor can you keep buying "lists", especially in a permission-based marketing world.
You need to get your content in-market where your audiences (ICP and target account decision makers) are doing their research, and doing it on their terms. That's where 3rd-party demand generation comes in.
Unfortunately, 3rd-party demand gen can be daunting and resource-draining without a smart, proven framework that fits your business model. Whether you're evaluating this strategy for the first time or have been trying to make it work, this workshop will provide both the fundamentals and modern marketing approaches required to scale pipeline and revenue. It includes a 7-part framework to ensure your 3rd-party programs run more efficiently and effectively to produce the results you and your team need.
The workshop, led by accomplished demand marketing leaders, will provide step-by-step guidance and real-world case studies that you can put to work immediately to:
Select lead sources, media partners, publishers and channels that will work for your business
Set program goals and measure results for constant improvement and dynamic requirements
Process and govern the quality of 3rd-party leads to increase results
Develop a thoughtful nurture, scoring and routing strategy that works in unison with sales/BDRs
Leverage modern tools and data that works with your current investment
Delivering Marketing Insights That Matter
Delivering Marketing Insights That Matter
As an executive leader, you need metrics that focus on proving marketing's contribution to revenue. The path to your success often lies in the small things done daily within your marketing and CRM platforms.
This workshop is designed to help leaders and their teams:
Identify key revenue generating marketing metrics to track and why they are critical;
Common roadblocks in data, campaign setup and reporting tools; and
What to track in your marketing automation & CRM systems today to deliver the metrics you need, such as:

Pipeline influenced by marketing;
Revenue influenced by marketing;
Percentage of total revenue won;
Top lead source;
Top programs;
Average buying cycle velocity; and
Conversion rates from sales stage to sales stage.
Best Practices To Optimize Channel MDF/BDF Spend
Best Practices To Optimize Channel MDF/BDF Spend
It's no secret that many vendors struggle to achieve ROI and lead generation targets from their MDF (market development funds) program. Encouraging partners to participate in MDF programs continues to be a challenge for many channel marketers. And monitoring the assortment of "marketing" activities for which partners request MDF can be daunting.
During this workshop, participants will be coached on innovative approaches, specialty services and technologies they can use to ensure optimal and exhaustive use of allocated funds to maximize effectiveness of MDF and BDF (business development funds).   
Participants will discover best practices that ensure strong ROI including:
Creating customized annual to- and through- channel marketing plans;
Developing strategies on issues and opportunities unique to participants; and
Best practices on measuring and reporting success.
Defining Your Ideal Customer: An Interactive ABM Workshop
Defining Your Ideal Customer: An Interactive ABM Workshop
Everyone talks about an Ideal Customer Profile (ICP) like it's as easy to create as it is to say. But it's not; it's hard and companies often don't have data scientists and unlimited technology and data to create this critical ABM component. This workshop provides both! We're bringing PhD level data science talent, as well as cutting edge tools and data to help you feel confident in your ICP definition. Why? Because, science. You will walk out of this interactive experience with the following:
Top three 'Fit' traits (firmographic or technographic signals) of your "best" customers;
Top three 'Intent' to buy traits; and
Explicit next steps to operationalize the findings.
Now, to be clear, this is for people who do NOT have their ICP defined yet, but desperately want to create the marketing strategies that hinge on its creation. Defining your ICP is the first step most experts talk about when it comes to something like implementing account-based marketing. This is your chance to create it.
Also, to be clear, this workshop comes with pre-requisites. We will send registrants a spreadsheet with three REQUIRED columns and an optional column. The required information includes: company domain, opportunity amount and if won. With that spreadsheet, our data scientist will append the data and use a visualization tool to show the key traits of your ICP. If you can't get this data before the session, please save yourself the time and heartache and pick something else. While our data analyst does his thing with your data, the small groups will work through next steps for leveraging it to map the buyer journey. If you want to get things done, this is a session for you!
No More Hocus Pocus In Marketing & Sales Ops: How To Build A Measurable & Manageable Strategy
No More Hocus Pocus In Marketing & Sales Ops: How To Build A Measurable & Manageable Strategy
Ask any marketing or sales ops professional and they will tell you that it is becoming increasingly difficult to manage their global operations.  In many cases, "management" has turned to magic, and on any given day a question as to which rabbit you'll pull from the hat is asked. Well Houdini, we may have some new tricks for you!
You're invited to attend this hands-on workshop to learn what is needed to create and execute a winning operational strategy.  Marketing and sales ops pros, as well as ops leaders will get insights on how to:
Properly determine the need for acquiring new technology in your stack and how to integrate it the right way;
Bridge the continental divide between marketing and sales and ensure revenue is the beneficiary;
Properly measure the efforts of your teams and generate the right data; and
Solve the attribution riddle — first-touch, last-touch and multi-touch attribution and why it matters … a trick in of itself!
With each workshop based on current scenarios specific to B2B, you'll leave with real insights you can apply when you get back to your office.
Workshop groups are capped at approximately 30-40 to facilitate group learning and 1:1 interaction with facilitators. They are limited to All-Access Pass holders on a first-come, first-serve basis. You can choose your workshop during the registration process.