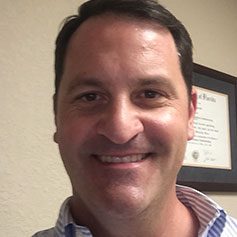 Terry Hedden is the co-founder and CEO of Marketopia, the premier full-service marketing, and lead generation agency for the IT channel. Headquartered in Clearwater, Florida, Marketopia services clients ranging from technology service providers like MSPs, VARs and CSPs to industry-leading software, hardware and cloud vendors like SAP, Apple, Panasonic, LogicMonitor and ConnectWise. The agency leverages enterprise-class technology, US-based outbound sales, real-world channel marketing experience and deep industry relationships to help its clients enter new markets, create a powerful digital presence, build robust pipelines, strengthen partnerships and accelerate results.
Terry's deep understanding of the challenges and needs of MSPs and VARs began in 2003 when he left a lucrative career in management consulting to start Infinity Technology Solutions – a leading IT service provider with operations throughout Florida and Georgia. Infinity provided a complete technology offering – including hardware and software solutions, managed and outsourced IT services, cloud solutions, backup and recovery, VoIP services and more – for hundreds of businesses. He led Infinity to success, transforming a $24,500 investment into one of the nation's fastest-growing and most successful managed IT firms before selling the company to Zeno Office Solutions in 2012.
Terry is also the co-founder of 4u2grow, an educational division of Marketopia, developed to empower technology services companies with training, tools, and inspiration to get the leads they need, the sales they want and the profits they dream about. 4u2grow holds one-day training events throughout the country as part of its Roadshow series, as well as in conjunction with major industry events. Additionally, 4u2grow hosts a two-day annual event in sunny Florida where attendees can learn from industry thought leaders and network in a casual, relaxed environment.
Terry enjoys giving back to the technology industry by doing more than 40 speaking engagements a year and consulting with firms on topics ranging from cloud computing and managed IT services to marketing best practices and entrepreneurship. He is a dedicated family man who runs his life based on Christian principles. He has a bachelor's degree in Management Information Systems and an MBA from the University of Florida.