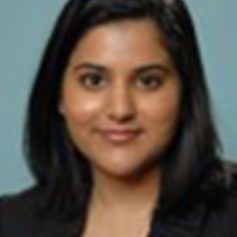 Acting Communications & Marketing Leader
Neenu Sharma is passionate about outcome marketing and how data, analytics, and technology innovation is rapidly changing the face of marketing and business. Since October 2019, she has been the acting Communications and Marketing Leader for the GE Digital business as they have repositioned the brand and organization under a new CEO. In addition to overseeing brand and communications, Neenu looks after the marketing technology, data, analytics, and agile teams that support the GE Digital business which she coins #tada. Neenu's team is responsible for evolving GE Digital's marketing strategy to sustain long-term market leadership while ensuring our marketing team is operating efficiently, in budget, and intelligently. Prior to her expanded Operations role, Neenu led marketing strategy, market intelligence and business growth initiatives for GE Digital. In her 13 years at GE, Neenu has held various marketing and sales roles at GE and worked on projects globally in Germany, Brazil, and the Middle East.
Neenu grew up in India, Canada, and the US. She holds a B.A. in Economics from Barnard College, Columbia University (2002) and an MBA from Columbia Business School (2007). In July 2007, Neenu joined GE as a member of the Experienced Commercial Leadership Program at GE Capital. Prior to GE, Neenu held various roles in marketing, sales support, and management in Finance (Merrill Lynch) and Consumer Marketing (Avon Products).
Neenu lives in Leesburg, VA with her husband and young son.