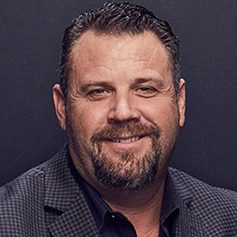 Vice President of Strategy
Doing any one thing for 20 years probably sounds pretty boring to a lot of folks. But I can assure you, I am having the time of my life! Out of college in '94 with a Justice degree in hand, I never thought I would wind up here – marketing and sales. But the journey has and continues to reward me everyday. Having a background in both marketing and sales helps me to see a full view of the challenges that face marketers everyday – and I help them overcome those challenges. The stakes are high for quality lead delivery. The days of counting leads delivered to sales are waning. Today's sales teams want qualified leads, nurtured through their cycle with killer content and treated like an individual – right up until the time they are passed over. Try doing that at scale for an enterprise organization! It's a daunting task. But hey, we all have our lots in life.
My expertise is in architecting marketing and sales processes, operationalizing them with kick ass automation systems like Marketo and Salesforce, and finding the next best path to revenue generation for the marketing execs and the teams I advise. And we aren't talking fluff here, this is jumping in the ditch, rolling up my sleeves, and getting dirt up underneath my fingernails. Lead sourcing, scoring, lead lifecycle, advanced nurturing based on personas and buying stage and reporting that shines a light on why marketing deserves the budget it demands.