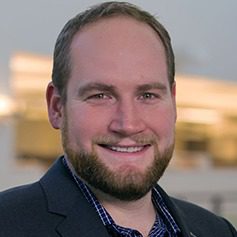 A marketing-growth hacker, CX evangelist, and MarTech expert, Jeff Marcoux brings entrepreneurial innovation to a big-tech world. With an emphasis on customer experience and digital transformation, he provides a strategic marketing approach that helps companies understand their current marketing maturity, where they want to go, and how they'll get there.
Jeff combines a passion for technology with a talent for storytelling, backing marketing insights with behavioral science and research. A results-driven leader, he focuses on meaningful ROI metrics that integrate both marketing and sales data to provide a holistic view of how marketing impacts pipeline and demand generation.
As Vice President of Marketing at TTEC, Jeff guides the company's digital transformation, helping the business shift to a more holistic customer-centric focus away from fragmented business units. While supporting the rebrand from TeleTech to TTEC, he led his team to launch four new products to help the organization disrupt itself before being disrupted. Today, he sits across TTEC's two business units: TTEC Digital (focusing on CX strategy and technology) and TTEC Engage (delivering on CX and creating brand ambassadors) leading product marketing, demand generation, inside sales, events, fielding marketing, and web.