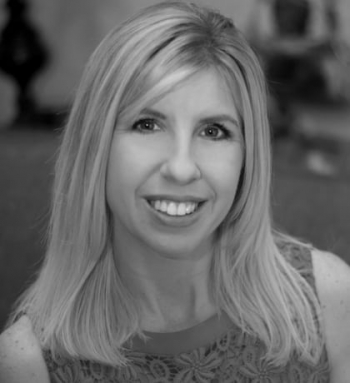 Global Chief Marketing Officer
Mercer
Jeanniey is Mercer's Global Chief Marketing Officer, focused on digital transformation and innovative methods to accelerating growth through demand creation and brand reputation.

Mullen believes in leveraging authentic, inspirational and relatable initiatives to inspire growth. Her entrepreneurial background and training in education fuels her passion to inspire lifelong learning.

Prior to her role at Mercer, Jeanniey was Head of Marketing and Growth for Barnes & Noble, where she drove the transformation of the NOOK business from hardware to app based. Among Mullen's notable achievements, she launched the world's first digital newsstand for Zinio, growing an active member base of 20 million consumers. Establishing the Digital Dialogue business globally for Ogilvy, designing the world's first email marketing practice inside an Grey Direct and creating one of the AI driven IoT lines of jewelry, Ringblingz.

Jeanniey holds a master's degree in teaching from the University of Pittsburgh. A recognized "Woman in Business" and an entrepreneur, she has authored three books and launched five companies, including the Email Experience Council. Jeanniey was recently named CMO of the Year by the Internet Marketing Association and is the Chairwoman of their Women's Leadership Group. She also serves on the board of MarketingEDGE and as an advisor for select high-potential start-ups.