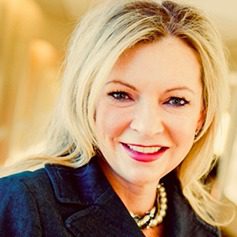 Senior Director, Product Marketing
Christine M. Cornwell is a senior director of product marketing for Digital Identity, Authentication and Mobile Products at Equifax. Her primary focus is delivering go-to-marketing product strategies that align with buyers' journey for innovative omni-channel solutions. The solutions leverage the extensive Equifax and partner data ecosystems to help improve identity authentication, customer acquisition, retention and channel profitability for business clients and the end consumer.
She has spent the majority of her career in the financial services industry, gaining expertise in the areas of identity management, fraud detection and prevention, collections and recovery, and AML and compliance – both domestic and international.
Prior to joining, Christine held marketing positions with FactorTrust (now a TransUnion company), Fiserv, LexisNexis Risk Solutions, Synovus, and FIS, all within the financial services sector, as well as Arrow ECS, Mitsubishi Electronics and UPS corporate offices.
Christine received her undergraduate in Bachelor of Business Administration in Marketing from Georgia Southern University. She resides in Johns Creek, Georgia—which is within the heart of the Atlanta's #FinTech Transaction Alley.