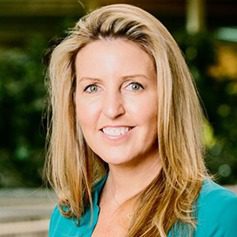 Research Director, Demand Marketing
Carrie Rediker is a strategic professional with 20 years of experience in marketing and sales, spanning a range of industries from global b-to-b technology organizations to b-to-c companies. She has a passion for using creative strategies to design and measure global integrated demand generation campaigns. Her experience includes most aspects of marketing, including communications, advertising, digital marketing, content strategy, managing global budget allocations and implementing industry best practices to maximize revenue. She enjoys working with cross-functional teams to optimize alignment between marketing, channel and sales in order to improve results.
Prior to joining SiriusDecisions, Carrie was director of marketing at Rackspace, a global managed cloud-hosting company. At Rackspace, she led marketing for a new initiative targeted around digital platforms, including e-commerce and content management that she developed into one of the primary target markets for the company. Before joining Rackspace, Carrie served as global senior campaign manager at AMD, a semiconductor company. Earlier in her career, Carrie held positions as director of marketing for Saks Fifth Avenue, sales professional for RE/MAX and global marketing manager at Tivoli Systems, an IBM company.
Carrie holds a bachelor of science degree in communication from the University of Texas at Austin.