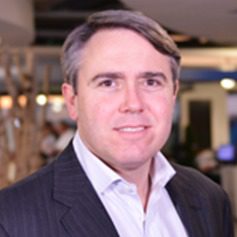 Vice President, Enterprise Solutions Sales
Brad Gillespie is the Vice President of Enterprise Solutions Sales. Prior to Cvent, Brad was CMO at Octiv, a venture backed (GE Ventures and Greycroft Partners) SaaS provider of sales productivity tools which was acquired by Conga in 2018. Before Octiv, Brad was CMO for SiriusDecisions where, during his tenure, revenue more than tripled. He also led the
Events function for Sirius where he was a Cvent customer. Brad also served as Vice President of Marketing for ROLTA, a $450M software and services firm headquartered in Mumbai, and Vice President of Marketing for Zanett, a leading mid-market technology consulting firm acquired by KPMG in 2014. A former entrepreneur, Brad co-founded two companies and remains active in the start-up community as an advisor. Brad has a Bachelor's Degree from the University of Kentucky. He and his family currently reside in Northern Virginia.