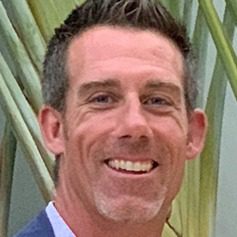 Director of Marketing Technology & Data Strategy
Bill is digital marketing authority with more than 20 years, domestic and international experience, developing digital demand strategies, prioritizing development roadmaps, and building and leading teams delivering against business and marketing goals. He is fanatically focused on developing data-driven strategies that drive business value by optimizing the user experience, encouraging visitor engagement and generating revenue.
He currently heads Marketing Technology and Data Strategy for Pure Storage and prior to that was the UX, Analytics and Digital Technology director at Pure. As the technology leader, he was responsible for defining the strategy and delivering new functionality in support of digital revenue goals.
In prior roles, Bill managed digital experiences at companies small and large, including the program lead for the initial launch of the IBM Global Services web site. In all these different roles, he worked to thread the needle between business requirements and the latest technologies to ensure outcomes aligned with company objectives.
Bill holds dual bachelor's degrees in management and Marketing from the University of South Florida. He lives in San Diego with his wife, two young kids and he's a wanna-be Ironman. When not chasing his childre