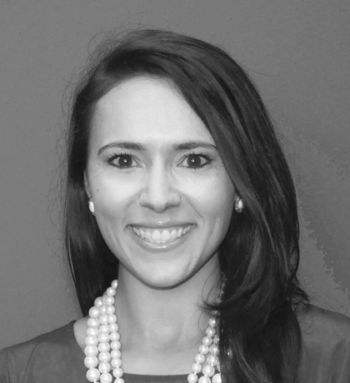 Andra Hedden is Chief Marketing Officer at Marketopia, the premier full-service marketing and lead generation agency for the IT channel. Headquartered in Clearwater, Florida, Marketopia services clients ranging from technology service providers like MSPs, VARs and CSPs to industry-leading software, hardware and cloud vendors like SAP, Apple, Panasonic, LogicMonitor and ConnectWise. The agency leverages enterprise-class technology, US-based outbound sales, real-world channel marketing experience and deep industry relationships to help its clients enter new markets, create a powerful digital presence, build robust pipelines, strengthen relationships and accelerate results.

Andra is a marketing dynamo and established leader with a proven track record of building resilient client relationships, executing successful brand marketing strategies and crafting effective business development plans, as well as implementing efficient organizational processes. She is recognized among her colleagues and clients for her positive attitude and her determination in driving projects to completion.

Her background gives her an exceptional perspective on the entire IT channel from software, hardware and cloud vendors to distributors, MSPs and VARs. She held multiple leadership roles at Tech Data, where she commanded numerous initiatives widening customer reach and strengthening competitive advantages. Her vast channel marketing knowledge has also created impactful go-to-market strategies for other tech powerhouses and cloud vendors such as Amazon, Carbonite, Intermedia, Microsoft, PGi, Symantec and VMware, resulting in maximized reseller channel sales.

Andra enjoys sharing her knowledge through speaking engagements, volunteering within her community and spending time with her family. She has a bachelor's degree in Economics from Florida State University.