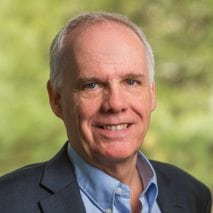 Terry Flaherty
SiriusDecisions
Terry Flaherty is a senior marketing executive with a passion for sales and marketing integration through effective demand generation. His background includes more than 20 years' experience delivering enterprise-level software solutions, including business process management (BPM), IT infrastructure management, business intelligence and application development.
Prior to joining SiriusDecisions, Terry was vice president of demand generation and revenue performance best practices at Bulldog Solutions, where he developed best-practice frameworks for revenue performance improvement and demand generation for Bulldog's enterprise clients. He has held several marketing leadership roles at technology companies and also has experience as a marketing consultant, helping clients with corporate positioning, strategic messaging and implementation of marketing automation, customer relationship management systems and social media tools.
Terry received a BS from Pennsylvania State University and an MS from Louisiana State University.