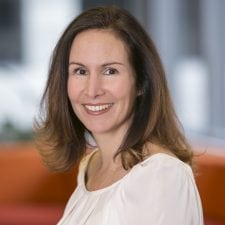 Lisa Ames
Demandbase
Lisa Ames is a strategic B2B marketer with a consistent record of helping enterprise SaaS companies build pipeline, generate revenue and achieve market growth quickly.
At Demandbase, Lisa leads a team of world-class, innovative marketers with responsibility for marketing programs, marketing automation, customer marketing, events and corporate marketing. She and her team are Account-Based Marketing experts that apply an ABM lens to everything they do and tie their efforts directly to revenue.
Prior to Demandbase, she oversaw demand generation, marketing ops and field marketing at Castlight Health where she built all three of these functions from the ground up. Lisa has held B2B marketing roles at enterprise software companies for the past 15+ years, including Macromedia, Critical Path, Siebel Systems, DATAllego/Microsoft and Kofax.
Lisa holds a Bachelor's degree in Sociology from Stanford University.