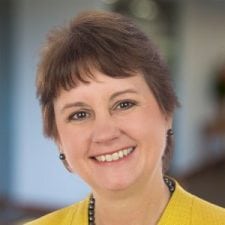 Laura Ramos
Forrester
Laura Ramos writes research for B2B Chief Marketing Officers. She helps Forrester's clients plan, build, and deliver marketing programs that combine traditional, digital, and social approaches that lead with business issues and fuel their company's topline growth. In 2005, she started up its B2B marketing practice and has held various marketing leadership positions at Xerox, Verity, Stratify, Vitria Technology, Sybase and Tandem Computers.
Laura is a well-regarded speaker and moderator at such venues as the ANA, BMA, ITSMA national user conference and the MarketingProfs B2B Forum. She was named to BtoB Magazine's "Who's Who" list for four years. In 2011 and 2012, BtoB named her to their list of "Top 25 Digital Marketers.".
Laura holds an M.B.A. from the Leavey School of Business at Santa Clara University, where she graduated Beta Gamma Sigma, and a B.S. in mechanical engineering from Stanford University.