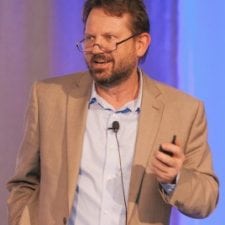 Glen Drummond
Quarry
A veteran of 30+ years in the field of B2B marketing, Glen has worked with a host of well-known organizations, from Cisco and Symantec to John Deere, with a consistent emphasis on bringing customer insight to bear upon decisions around brand and customer experience.
Glen speaks frequently at conferences focused on B2B marketing, customer experience and innovation. He lectures as part of the Adjunct Faculty in WLU's School of Business and Economics, and University of Waterloo's Masters in Digital Experience Innovation.
His upcoming book, The Customer in the Mind's Eye, encourages Marketers to stop taking what we think about customers to be simply "reality," and start recognizing our view of the customer as a creative act with strategic consequences.